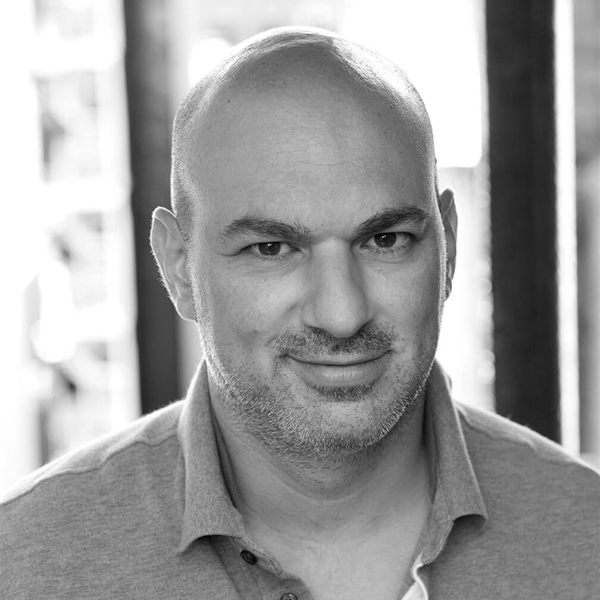 Co-founder & CEO, Persado
Alex Vratskides is the CEO & co-founder of Persado. Alex believes in a world where data should be used to drive decisions, as opposed to data being used to justify them. The current state of computing power allows for data to prevail over gut-powered decision making.  The data-driven choice of words unlocks a new lever for value creation in the enterprise and Persado is a manifestation of this principle–words matter.
In his capacity as Persado's Chief Executive Officer, Alex is responsible for the oversight of all facets of the business, from commercial strategy to finance and administration to product and engineering. His experience and leadership have been focused on developing and delivering technology-driven, client-centric business solutions, and on driving profitable revenue growth.
Alex believes in always hiring smarter than oneself. Over the past 20 years as an entrepreneur, he has managed to surround himself with high-performing executive leadership teams. Each team demonstrates a profound dedication to operational excellence and a commitment to employee satisfaction and success. Also, they all have a proven track record of positioning organizations for success through unlocking new revenue streams.
Prior to founding Persado, Alex was the co-founder of Upstream and served as the company's CEO from 2004 to 2012. During his tenure, the company grew to become a global leader in mobile marketing, with mobile operator clients in more than 40 countries. Alex was responsible for setting Upstream's strategic direction and spearheading its international sales expansion and product innovation. Upstream was acquired by the London-based private equity group Act.is.
Early in his career, Alex worked as a management consultant at OC&C/McKenna Group (Boston, MA) as well as in the R&D department of United Airlines (Chicago, IL). Alex holds a BS in Applied Mathematics from Columbia University and a Master's in Operations Research and Information Engineering from Cornell University.
Alex is from Thessaloniki, Greece but has lived in nine different cities, five of them in the U.S. and four in Europe: he loves both sides of the Atlantic. He has personally attended sales meetings in 45 different countries and has been successful in closing business in 32 of these countries. Outside of work, he can be found spending time with his family or watching his hometown soccer team, PAOK FC. He also supports Fulham FC in the premiership and never misses a game.