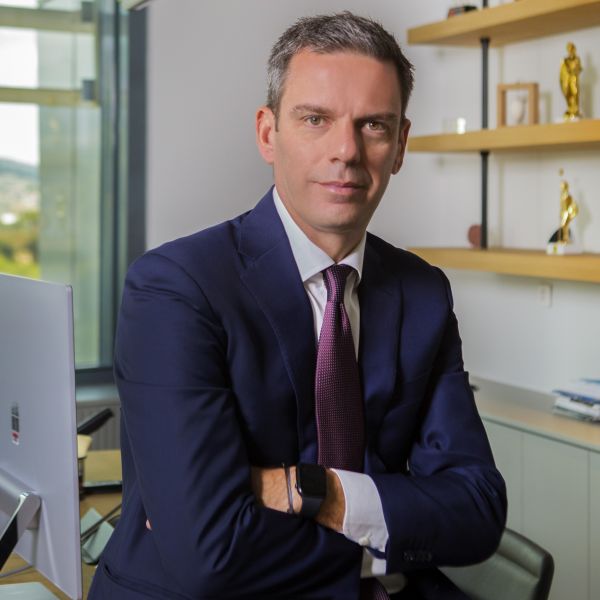 CEO Microsoft Greece, Cyprus & Malta 
Mr. Michalopoulos is the CEO for Microsoft Greece, Cyprus & Malta since December 2019.
During his tenure, Microsoft Greece, Cyprus & Malta won the Top Subsidiary Award for achieving the highest level of performance excellence while supporting Microsoft's mission to empower every person and every organization on the planet to achieve more.
Prior to the CEO position, Mr. Michalopoulos served for two years as the Sales Director for Enterprise Commercial & Public Sector, for Microsoft Greece, Cyprus and Malta, driving significant commercial success in these markets, while also leading the broader modernization of the company's sales model.
Over these years, while working with a competent sales and technical team to support Microsoft's top customers in all three markets, he developed an expertise in promoting the digital transformation of private and public businesses and organizations, with an emphasis on advanced technologies, Cloud adoption and Artificial Intelligence solutions.
He joined Microsoft in 2014, as Sales Director for the Consumer Channels Group. Before that, he worked at Vodafone, holding executive positions in both Sales and Marketing.
He holds a BEng in Electrical & Electronic Engineering from the University of Sussex, an MSc in Communications & Signal Engineering from the Imperial College of Science and Technology in London and an MBA from the Athens Laboratory of Business Administration (ALBA).