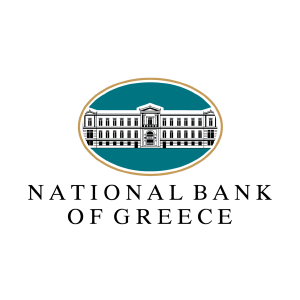 With its 181-year participation in the country's economic and social life, NBG is one of the most significant Greek financial organizations, as it plays a key role in efforts to support the Greek economy and enable the economic transformation of the country.
The Group provides a wide range of financial products and services that meet the changing needs of businesses and individuals, including deposit and investment products, various financing facilities, brokerage, insurance, leasing and factoring services.
Today Nbg's Group employs a workforce of 8.800 employees. It also has a wide distribution network of 355 branches and 1.433 ATMs in Greece, and provides services through alternative electronic networks (internet, phone and mobile banking), which enable customers to carry out easy, fast and safe everyday transactions.
NBG supports Greek businesses by offering new financing tools and high-quality specialized services, placing emphasis on financing productive investments, export trade and new, innovative entrepreneurship.
website: nbg.gr