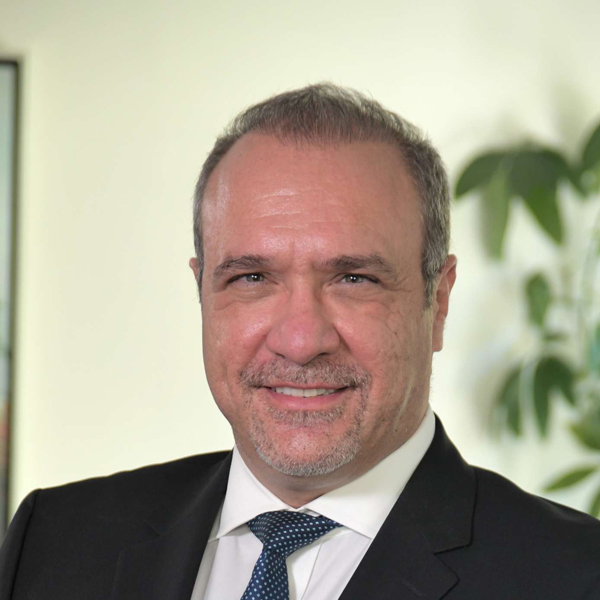 CEO, Hellenic Financial Stability Fund
Mr. Ilias Xirouhakis has over 25 years of experience in the financial sector, in senior managerial positions of banks and other companies of the financial sector in Greece and abroad. Several of the companies he has worked for are Global Leaders in their areas of business activity.
In 1990's he held positions in Visa International (Europe, Middle East and Africa headquarters-London UK) and Thomson Reuters (UK) as a Senior DCM analyst. In Greece he has successfully served in several senior managerial and C-suite positions in banks (National Bank of Greece, Marfin Popular Bank, Geniki bank, Interbank etc.) and other companies of the financial sector (Interamerican Cards, General cards and financial services, Marfin collections services, Zeus Recovery Fund Luxembourg etc.) He is a graduate of the London Metropolitan University (UK), holds a Bachelor of Arts (Honors) degree in Management, business forecasting and microeconomics. Furthermore, he holds a Master of science degree (MSc) in macroeconomics and economics of the European Union from Exeter University in the United Kingdom, specialized in the European Union's monetary policy and the common currency (Euro).
He also holds a Master of Business Administration (MBA) in Banking Management, specialized in risk management (credit & operational risk) and the electronic/digital payment systems, also from the University of Exeter. Furthermore is a graduate of the International Directors Banking Program (IDBP – postgraduate Certificate) for executives and non-executives , of INSEAD University (France), with special focus on the International Corporate Governance of Banks and other Financial Institutions.