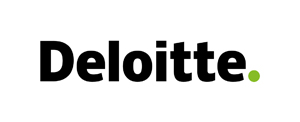 Deloitte Greece is a member of one of the world's largest professional services networks, Deloitte Touche Tohmatsu since 1975. With offices in Athens, Thessaloniki, Heraklion and Patras and over 1,900 professionals, we combine an unmatched breadth and depth of capabilities in audit and assurance, consulting, financial advisory, risk advisory, tax and legal.
Operating as a true multidisciplinary model we collaborate across businesses to solve the most challenging issues of our clients. We work with clients in every sector of the Greek economy to deliver innovative solutions using the latest tools and technologies.
Our people are unified by a collaborative culture guiding them to lead the profession, to serve with integrity, to take care of each other and to foster inclusion. They enjoy an environment of continuous learning and opportunities, and are dedicated to making a positive impact in their communities.
In 2017, we launched Deloitte Alexander Competence Center in Thessaloniki, a hub for the development of specialized technical skills and competencies, aiming to capitalize on the abundant talent in Greece and reduce brain drain.
In 2019 Deloitte Foundation was founded, a non-profit voluntary organization, to make an impact that matters through initiatives promoting education, culture, environment and relief in national emergencies.
Ιn 2022 Deloitte Digital launched its services in Greece, as part of Deloittte, constituting a combination of an end-to-end digital transformation agency with a consulting firm.
Through a flexible and hands-on learning experience, the Deloitte Academy helps executives to develop their knowledge, upskill and connect with market industry leaders keeping them on top of global and local market trends and best practices.
KBVL, member of the Deloitte Legal international network, is an independent law firm registered with the Athens Bar, that offers legal services aligned with clients' key business objectives.
website: deloitte.com