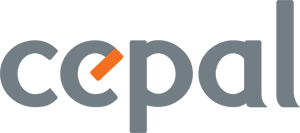 Cepal is a company which specializes in providing servicing management for loan and credit receivables, regulated by the Bank of Greece and according to Article1 Paragraph 1. a. of Law 4354/2015 as stipulated in the Executive Committee Act 095/27.5.2016.
We bring strategic know-how and advanced servicing methods, providing innovative, flexible and effective solutions to clients and borrowers.
As a pioneer in the Greek market, Cepal aspires to become the leading company for managing receivables, providing mutually beneficial servicing solutions to clients and borrowers through the implementation of successful international practices.
Our vision is to mark a new era in the evolution of the Greek banking sector through the application of new specialized standards and sophisticated know-how, which will drive efficiency and transparency across all our procedures.
website: cepal.gr