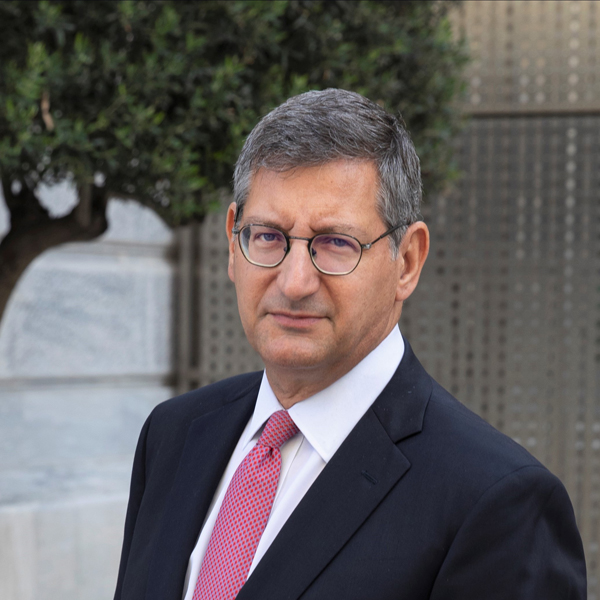 CEO, National Bank of Greece
Pavlos Mylonas was appointed Chief Executive Officer of National Bank of Greece in July 2018. He was elected Executive Member of the Board of Directors and Deputy CEO of the National Bank of Greece (NBG) in June 2014.
He was appointed Chief Risk Officer in December 2013. He is a Member of the Executive Committee since 2012 and of the ALCO Committee of the Group since 2000.
In July 2012, he was appointed General Manager of Strategy and International Operations. From December 2010 until July 2012, he served as General Manager of Strategy and Governance. From April 2004 to December 2010, he was General Manager of Strategy and Research, Head of Investor Relations and Chief Economist of NBG Group, which he joined in 2000.
He worked on the staff of the OECD from 1995 to 2000, and at the International Monetary Fund from 1987 to 1995. In the years 1985-1987, he was visiting Assistant Professor at the Department of Economics in Boston University.
Mylonas holds a Bachelor of Science in Applied Mathematics-Economics (Magna cum Laude and Phi Beta Kappa) from Brown University, as well as a Master of Arts and a Ph.D. in Economics from Princeton University.