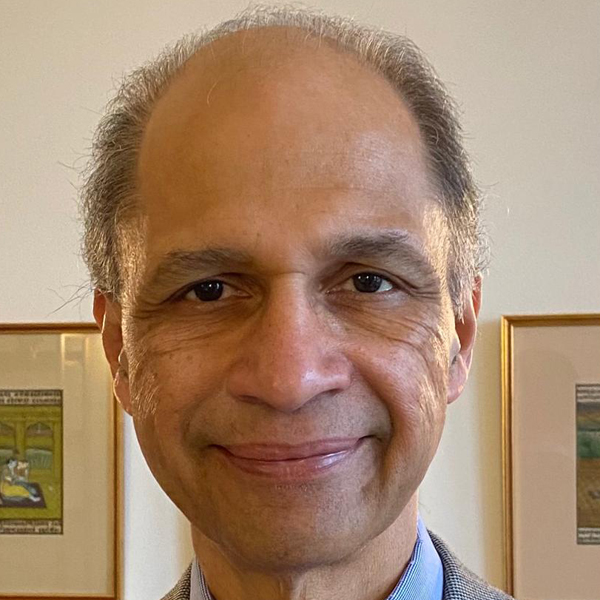 Managing Partner, EMEA Financial Services, IBM Consulting
Likhit Wagle is a global executive who has led and advised Banking and Insurance clients around the world on business transformation programs that have realised major improvements in the clients' net promoter scores, revenue growth and bottom line profitability.
Likhit has just returned to London at the beginning of this year and taken responsibility for the Financial Services Sector for IBM Consulting in EMEA with the remit to grow the business double digit and gain market share.
Immediately prior to this, he led IBM's world- wide banking business.  This is by far IBM's largest sector by revenue and profits.  Likhit's mission is to grow the industry on a consistent, sustainable and profitable basis by making IBM the partner of choice for Digital Re-invention.
Likhit's roles have included developing and executing IBM's strategy, including the enhancement of external eminence, selection and development of IBM's client portfolio in the sector and the deployment of industry specific solutions.  Nurturing, managing and developing industry talent and expertise which underpins IBM's strategic differentiation has also been a key part of his responsibilities.  Likhit is a member of IBM's Management Board for the Industry and is also a founder member of the Industry Academy – a community of the foremost industry experts in IBM.
Previously, Likhit led IBM's Financial Services business in the Asia Pacific region. In this role he le teams that are doing leading edge work to digitally transform incumbent banks and enable them to strike back against new entrants and financial disruptors:
At State Bank of India – the largest Bank in the country – capabilities have been built in an accelerated way over a 24-month program to enable 350 million customers to use their smart phones to make balance enquiries; borrow money and buy mutual funds. A market place has also been created for the bank that combines banking with life style products and services to rival platform companies like Amazon and Flipcart.
At DBS, recently voted Best Bank in the world by the prestigious Global Finance Magazine, the IBM team has supported the Bank's digitalisation program developing applications, transforming processes through cognitive process automation and developing the Bank's data strategy.
Westpac earlier in 2018 became the first bank in the world to migrate core middle and back office applications to a hybrid cloud platform built by IBM; speeding up application development from 19 to 3 days and reducing set up costs by 30%
Likhit was previously Global General Manager of IBM's Banking business based out of London.  In this role he was responsible for developing IBM's strategy for the industry; leading thought leadership; managing the account portfolio; overseeing the development of new innovative solutions; and driving overall growth of IBM's Banking business.  During this time Likhit led the strategy work that:
resulted in setting up Financial Services as the first industry vertical across all of IBM; the acquisition of Promontory, one of the world's leading regulatory consulting firms; and the development of the Regtech portfolio of cognitive software and services to address rapidly increasing compliance costs.
supported the successful launch of the new Z14 Mainframe computer as the platform of choice for Banks seeking to digitise their infrastructure taking advantage of attributes such as pervasive encryption; ability to perform real time analytics; and open source architecture.
Before joining IBM, Likhit was a partner at PwC and led their Strategic Consulting Practice in the UK.  During this time, he led major programmes focused on improving shareholder value for organisations like Allianz in the Finance Sector and also at Novo Nordisk, Astra Zeneca, Roche, South African Breweries and Sony in other industries.  This work was focused on identifying the most sensitive drivers of the company's intrinsic value and devising initiatives to transform business performance under-pinning these drivers.  At IBM, Likhit extended this approach to devise and execute several successful engagements that had creative commercial constructs where IBM put "skin in the game" by linking a major proportion of its fees to improvements in specific enterprise wide key performance indicators that were fundamental to the value of the client.
Before this, Likhit led the M&A advisory business for PwC in the UK.  He was a member of the European Management Board and advised on several divestments and leveraged buy-outs.  During this time PwC was consistently ranked first in the league table for private company M&A advisory work.
Likhit is a thought leader and featured speaker in the industry with a number of published articles and whitepapers and is frequently quoted in the press.
Likhit is a member of the Institute of Chartered Accountants in England and Wales and has a Honours degree in Economics and Business Finance from the University of Manchester.