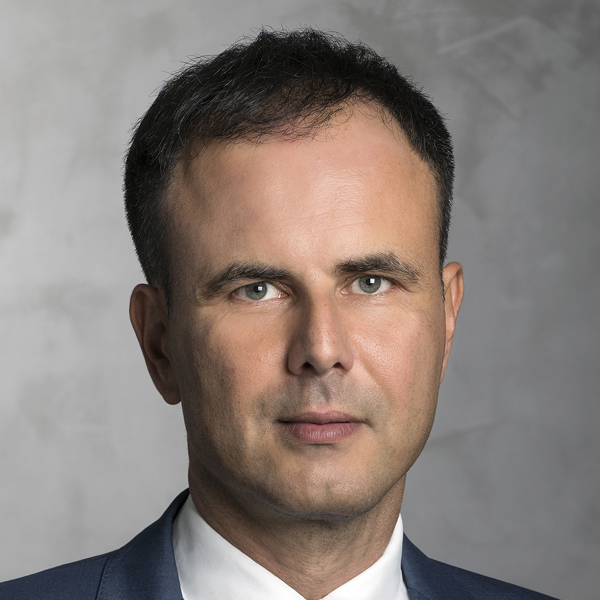 Chief economic adviser to Greece's Prime Minister
Alex Patelis is chief economic adviser to Greece's Prime Minister Kyriakos Mitsotakis.
He has over three decades of experience as an economist, analyst and strategist, working in a variety of positions in New York, London and Athens.
Alex started his career with the US economics research team at Goldman, Sachs & Co. in New York, where he worked under Bill Dudley, Chief US economist as well as a proprietary FICC trader in the same firm. In London, he joined Citigroup Asset Management as a quantitative economist. At Merrill Lynch, he held a variety of positions, including Global head of FX & Debt strategy, as well as Managing Director of Global Research, Head of International Economics. In this capacity, Alex managed the research teams responsible for the firm's outlook on all economies outside North America, including developed and emerging countries in EMEA, the Pacific Rim region and Latin America, as well as foreign exchange, local currency and external debt bonds. For their research, Alex and his team won a variety of awards, including from Extel and Institutional Investor. He was also Chief Economist at PSQR, a global discretionary macro hedge fund.
More recently, Alex was President of Patelis Macro, an independent research boutique he launched in 2010, which focused on global macroeconomic analysis to select clients around the world.
Alex earned a Ph.D. in Economics in 1997 from Princeton University, USA, where his thesis advisor was Professor Ben Bernanke. Titled "Asset returns and monetary policy", part of his thesis was published in the Journal of Finance. He received a Bachelor of Arts degree in Economics and Mathematics from Sussex University, UK.